Lamborghini Squadra Corse20 isn't just an epitome of creativity- its an expression – the combination of nothing less than the best and finest.
Just a gaze makes an outstanding stare the could nearly pierce the heart.
Sant'Agata Bolognese motorsport division of Lamborghini outdid themselves with the design and development of Lamborghini Squadra Corse20.
Squadra Corse is known for one of the driving experiences.
Lamborghini SC20 is the second one-off the motorsport department after it's predecessor Lamborghini SC18 Alston. Expectations are somewhat not met and the case are different; I would say the best still maintains the pedestal.
The combination of nothing less than the finest – include only the finest – are well known to create SC20.
Lamborghini SC20 combines the superiority of Diablo GT Roadster, Aventador SJV, Veneno Roadster and Concept S to emerge as a superior contraption, not to miss words.
Amazingly, the ultimate track car is entirely road legal. At any time I'd just pull into the SC20 and show up for the deal at hand.
Of course no roof so be ready a jolly ride.
Lamborghini has always been in the heart and mind of it's customers.
Squadra Corse, the motorsport department of Lamborghini is known for the design and development of track cars for both driving experience and comfort.
The carbon fibre body delivers free airflow to ensure comfort at high speeds.
Lamborghini SC20 reflects the beauty of other variants with its front hood inspired by Huracán GT3 EVO and it's body sides adopting Essenza SCV12; but what else should be expected to conceive such an idea which has been brought into fruition.
Behold! It is before us.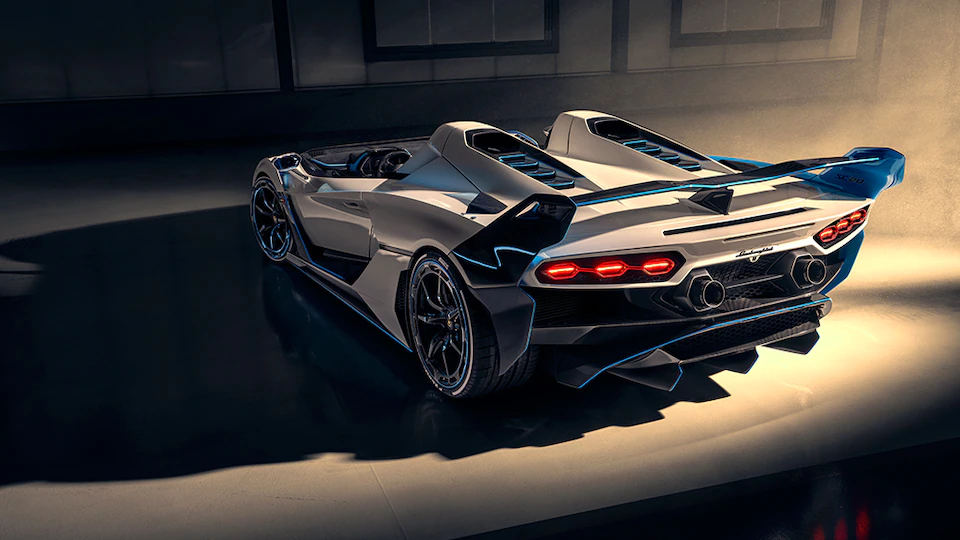 Lamborghini SC20 engine is one that delivers the characteristics of a Lamborghini V12 engine with a 7-speed Independent Shifting Rod gearbox at 8500rpm.
The combination of every detail resulted in undoubtedly a masterpiece.
$5 million puts the roofless, windshield less hypercar within reach that delivers 770hp and displaces a 0-60mph in 2.5 seconds. Hang on with your helmet doing an extreme speed with protective glass on and take the cruise around.