The possibility of manifesting, bringing into fruition what is unseen but seen by the one with the possibilities.
All it takes is just one more strike, that blow that makes it happen all at once.
Elon Musk Tesla Model S is unarguably Tesla's oldest selling vehicle. The all electric luxury sedan remains unparalleled to all electric range.
It would be exciting seating in a self drive electric luxury sedan… My imagination has been matched, even with controversy about its self drive, it's still worth having in a controlled environment for sure.
Tesla Model S has been in production since 2013 and Model S Long Range offers 412 miles per charge, as it holds the longest distance to be travelled by any EV in the market. Tesla model S isn't Tesla's first vehicle, but the Model S is the vehicle that made the rave for Tesla.
Tesla Model S Long Range is powered by a dual motor AWD with 1- speed direct transmission gearbox blistering 670hp. Model S Long Range goes from 0- 60mph in 3.1 seconds.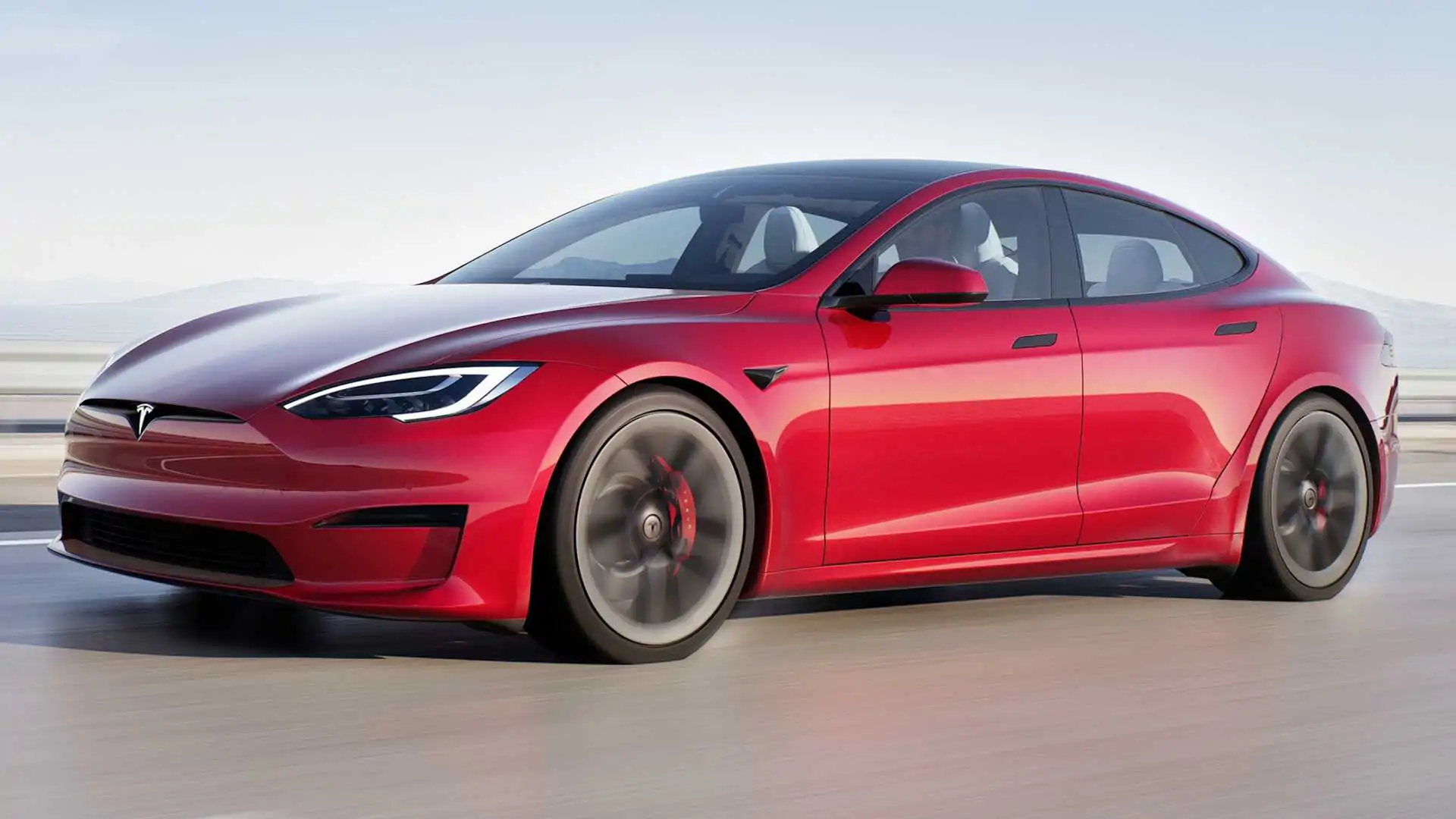 Tesla Model S Long Range would be put in the league of German automakers Mercedes AMG GT Black Series, Porsche 911 GT2RS. Made of carbon fibre and glass roof, with its batteries on the ground set on the powertrain.
2021 is just a great year of expectations, which is already taking place.
2021 welcomes Tesla Model S Plaid, a new version of the Long Range. Model S Plaid is the fastest, quickest accelerating and most efficient aerodynamics production sedan.
The Plaid is equipped with Tri Motor that powers the front wheel and the rear axle with 1020hp. With enough horsepower, the 2021 Model S Plaid is extremely fast and would be placed in the league of hypercars faster than many supercars as it blisters from 0- 60 mph in mere 2 seconds, very outrageous.
Tesla Model S Plaid feels like riding in a cannon missile. 0- 102 mph in 4 secs that puts it in light with Volkswagen ID.R, the Goodwood Festival Of Speed historic hillclimb record breaker. Model S Plaid sets off Koenigsegg Jesko and Mercedes-Benz AMG One. Top speed is 200mph as claimed by Tesla but the Model S Plaid has been able to reach 163 mph.

Tesla Model S Long Range cost $81,190 and Tesla Model S Plaid cost $131,090 all cheap compared to their performances.
The autonomy of Tesla Model S is being improved in everyway offering autopilot navigation, automatic lane change, autopark by a single touch, automatic emergency brake, self summon; which are all enabled by cameras, radar, and ultrasound with 360° view for safety.
Tesla Model S Long Range and Tesla Model S Plaid maintain the same exterior but the Plaid interior is distinctively different.
Model S Plaid uses a new steering wheel called Yoke type steering wheel that looks like an F1 race car steering.
Infotainment at it's peak with a 17- inch touchscreen with a smaller screen with independent control for backseat passengers and 22 sound speakers for listening pleasure.
Now, that's one that should be found in the garage, placing a less value for exotics but would definitely miss the audible sound as one steps on the throttle.